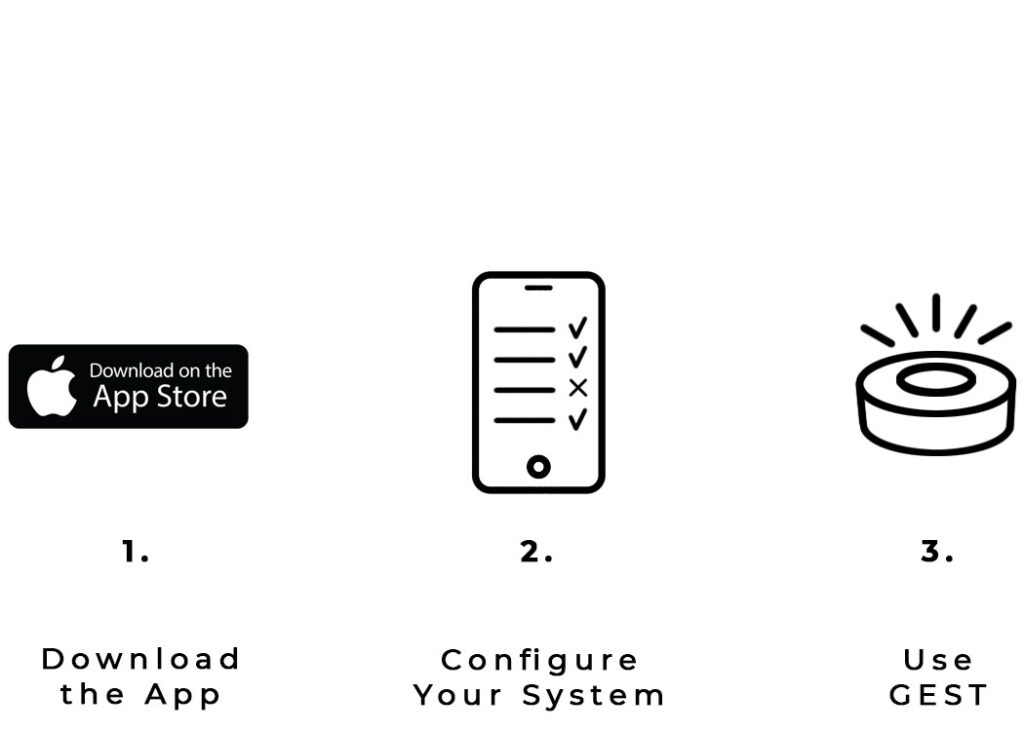 Next-level service in three steps
The GEST Service System is configured in three simple steps:
Step 1: Download the GEST Service App from the App Store
Step 2: Follow the steps in the set-up guide
Step 3: Your GEST Service Call System is ready to go
A Smart Interaction
Using the GEST service call system is instinctive. A standard or priority service request is easily differentiated by touching the steward call button for two or five seconds. GEST's subtle sound and light indicate the state of the call. When an attendant confirms the call, the GEST button turns green. In case of emergency, a silent warning signal can be triggered directly from your GEST device.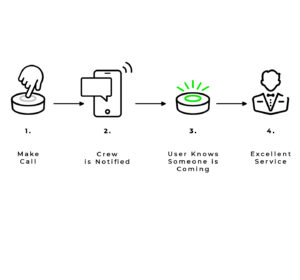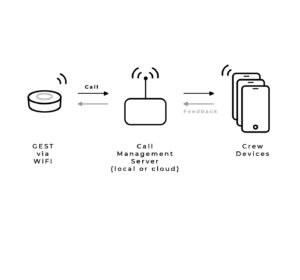 Always in control
Easily downloaded via the App Store, the GEST Service App as well as the GEST Apple Watch license also offers ultimate service at your fingertips. Looking for a complete package? Install your own GEST Local Server and access GEST without the need for an internet connection – the ideal solution to unstable internet connections on superyachts, private jets, and remote locations. With GEST, seamless service is on-demand, wherever you are.
Want to hear more about GEST by YachtCloud?