Seven-star support available 24/7
YachtCloud: technology for luxury.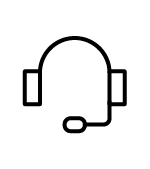 PROFESSIONAL SUPPORT
YachtCloud's knowledgeable & professional team consistently delivers sterling support to the world's most exclusive environments.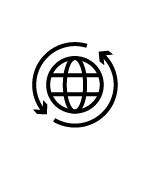 GLOBAL NETWORK
Our partners facilitate an onsite presence & logistics services wherever needed, with first-line support available without exclusivity bottlenecks.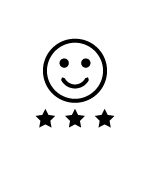 TOTAL SATISFACTION
We listen to client feedback and adapt our products and processes to always be ahead of the game and perfectly suited to you.
OMNIYON
What does the Omniyon system consist of?
Omniyon is a complete media & control system, that comes with an iPad & iPhone app for Owners and guests to control the complete AV-system. Omniyon is a software-only solution. Omniyon takes care of live TV, Video on Demand, Audio on Demand, equipment control, service calls and integrates all other relevant categories including CCTV, Apple TV, Chromecast and Infotainment.
Do I need a specific type of hardware to include Omniyon in my AV-system?
No, you do not need a specific type of hardware to install Omniyon in your yacht, private residence, hotel or luxury cruise ship. Omniyon is a software-only media and control solution and can run on many hardware types (HP, Dell, etc.).
Why should I choose Omniyon instead of other control or luxury media systems?
OMNIYON is the only platform to seamlessly combine media and control in one intuitive platform. Five reasons why Omniyon stands out in the luxury media and control market:
The User Interface and user experience is faster, easier and more modern
All media and control is merged into one system
Owners and guests can use their iPhone for easy access to control of the full AV system
As the chosen media and control system of some of the world's most exclusive yachting, private residential and luxury hospitality, superior quality is proven and assured.
Omniyon offers unique user features that other systems simply cannot offer, such as play on tablet, Mirror GUI, a ready to go iPhone app, and many more.
How is Omniyon installed on my yacht or in my home?
Omniyon is easy to deploy, the software can be deployed remotely on the existing hardware, or the hardware that is provided by the AV/IT company. The configuration of a new system and after the system is commissioned is up to 50% faster than designing or programming a system from scratch.
What is the cost of an Omniyon system and how can I get an Omniyon quote?
The pricing of Omniyon is simply defined per AV-zone, where we have three categories: Luxury Audio Video Zones, Luxury Audio Zones and Premium Crew Zones. Quotes can be made by our dealers or directly by our sales team. Get in touch for a personalised Omniyon quote at [email protected]com.
GEST
What does a complete GEST Steward Call System consist of?
A complete GEST Service Call System contains the GEST button, wireless charger, a device with the GEST App (or other supported system), and a WiFi network. You can opt to use YachtCloud's cloud server to manage service calls when you have a stable internet connection, or a local mini-server to run the system autonomously.
Do I need to perform any installation of additional systems to use the GEST devices?
No. YachtCloud's GEST service call devices can run over the existing WiFi network. Simply connect the GEST devices through the app, and you are ready to go.
What are the prices of the GEST service call devices?
Each GEST device is a bespoke innovation in high-end service. Pricing starts at € 999. Contact the GEST sales team at YachtCloud to discuss pricing and receive a full quote at [email protected].
Can I fully customise the GEST device?
Yes, customisation options for the GEST Service Call System are – almost – endless. Each client is offered an exclusive choice of materials to work with, including gold, high-quality leather and diamonds. Engravings can be made on the GEST ring, or custom printed on the lens. For more detailed information and to design your own GEST device, contact [email protected]
Can I set-up the GEST system myself?
Yes, setting up GEST is simple and you can do it yourself through the GEST app, which will guide you through the full installation of the system. Our support team will make sure the server is delivered plug-and play, and are always on standby to help if any questions arise.
YIS
Is YIS (Yacht Information System) a stand-alone product?
Yes, YIS by YachtCloud runs in a web browser and can be easily integrated in any vessel's AV-system.
Is it time-consuming to get YIS aboard my yacht? What do I have to do?
Stepping into the future of luxury yacht technology has never been easier with YIS by YachtCloud. Client's need only fill in a questionnaire with all relevant information, and YachtCloud will deliver your Yacht Information System within a matter of weeks. Get in touch with [email protected]com for more information.
How much does YIS (Yacht Information System) cost?
Pricing for YIS depends on the integration and starts from € 17,500. The final price includes all 3D design and integration. For an accurate sales quote for your YIS by YachtCloud system, get in touch with [email protected]com.
What equipment do I need to get YIS up and running?
YIS is a software package only. There is no physical equipment needed to get the system up and running. A YIS player can be added to play-out YIS on TV's around the yacht as well.
Can YIS be customised to the clients' needs?
Yes, YIS is totally customisable. We are able to leave certain elements out of the system if not needed, and add specific requests to make YIS the ultimate Yacht Information System, tailored perfectly to each client's individual requirements.
Where can I access YIS onboard?
YIS can be interactively used on iPads and touchscreens, as well as iPhones. With a YIS player provided by YachtCloud, YIS can also be displayed on any TV onboard.
SYMETRIC
What data does Symetric display?
The Symetric nautical information device can be connected with the yacht's own NMEA data. The following data can be displayed on the Symetric screen: device time, GPS time, ships time, time zones, date, sunset-sunrise, alarm, GPS location, ships speed, NMEA location, ships heading, engine information, depth, wind speed, wind heading, air quality, barometer, room temperature, outside air temperature, water temperature, UV levels, weather forecast, water quality and outside air quality.
Where does Symetric gather the data from?
Symetric securely gathers data from an on-board server, the same server used with YachtCloud's YIS (Yacht Information System). The data will be sent from the server to Symetric, over Wi-Fi.
Is Symetric fixed on the wall or portable?
Symetric by YachtCloud is a physical device which you can pick up and move around as you wish. The Symetric device can also be easily mounted on a wall using a custom wall mount, and be placed in the charging dock if needed.
Can I customise Symetric with the same leather as my superyacht interior? Can I request a custom engraving?
Yes! YachtCloud products are made to measure, and Symetric is no different. We can customise the Symetric rings in a range of materials such as gold, silver and bronze, as well as use premium-quality custom leathers to achieve a perfect match with luxurious interiors. Engravings are also made on request. For more information on creating your customised Symetric device, contact the YachtCloud sales team at [email protected]com.
What other features does Symetric have beside data display?
Symetric is packed with additional custom features including room controls, steward call, messaging, CCTV and more. Custom features can be added on request.
LAUNDRYBOARD
How do I use LaundryBoard?
LaundryBoard by YachtCloud is an application that can be used on all sizes of iPads as well as in your web browser.
Do I need an internet connection to use LaundryBoard?
Not necessarily! LaundryBoard can run on a local server on your yacht, where it is not dependent on an internet connection. But, we do also offer the option for a cloud server, where an internet connection would indeed be required.
How do I add laundry on the LaundryBoard platform?
Laundry can simply be added by following the steps. The favourite brands, sizes and specific garments of the guests can all be added upfront to simplify the process. Select the cabin you took the garment from, the wardrobe, the garment itself, and select whether it will be washed/pressed or cleaned. Attach pictures to avoid responsibility issues.
How does LaundryBoard keep track of the process/mistakes?
Images can be added if laundry is damaged upfront to avoid responsibility issues. Every crew member receives his/hers own login details. Their steps during the laundry process will be tracked for responsibility.
Is it possible to add cabins/drawers to sort things?
Yes, all cabins, wardrobes and drawers of the yacht can be added.
Can I create private wardrobes for guests or owners?
Yes, there is a specific wardrobe management feature available, to manage wardrobes of people and to see where garments are in a glance. Regular laundry items only have to be added once and can be saved.
CREWBOARD
Can I add/remove users on CrewBoard myself?
Yes, users can be added, removed and put on temporary leave easily on the CrewBoard application. Only the responsible user can add this section with his/her secured Pincode.
Can we have multiple categories such as crew/deck/interior?
Yes, multiple pages can be created for an overview. The bottom bar will show all your added categories and switching between them only takes a simple quick press.
Is there a muster list available?
Yes, in case of emergency the muster list can be enabled. The quick overview will show exactly all people who are signed-in on board and they can be marked "safe" by a simple tap during emergency situations.
Can CrewBoard run locally?
Yes, CrewBoard can run on a local server as well as a cloud server. CrewBoard is an innovative solution for every clients' need.
Can crew that will go on leave be temporarily removed from the system?
The crew that are on temporary leave can easily be disabled. By doing so, they will temporarily be removed from the list but can simply be enabled once they return without the need to fill in their credentials again.
Upgrade the luxury experience with superior support from the team at YachtCloud.
Contact YachtCloud for more help or information.