LUXURY MEDIA & CONTROL
THAT'S LIGHTYEARS AHEAD
YachtCloud: technology for luxury.

INTUITIVE CONTROL
With outstanding user experience at the heart of OMNIYON's design, nothing compares when it comes to intuitive media & comfort control.

TOMORROW'S TECHNOLOGY
Easily adaptable to future requirements, extreme responsiveness, modern design and ultrarich functionality come as standard.

SUPERIOR FREEDOM
OMNIYON is built around flexibility: extend across multiple locations and discover ultimate media & control freedom wherever you are.
Media & control combined
OMNIYON is a media and control system designed for luxury environments. Leaving obsolete technology in the past, OMNIYON merges media and comfort controls into a user-friendly app where all media, room devices, room controls and service call functions are easily located in one intuitive interface. Tailored to the requirements of each client, OMNIYON delivers a refined user experience across multiple properties, bringing luxury media and control firmly into the future.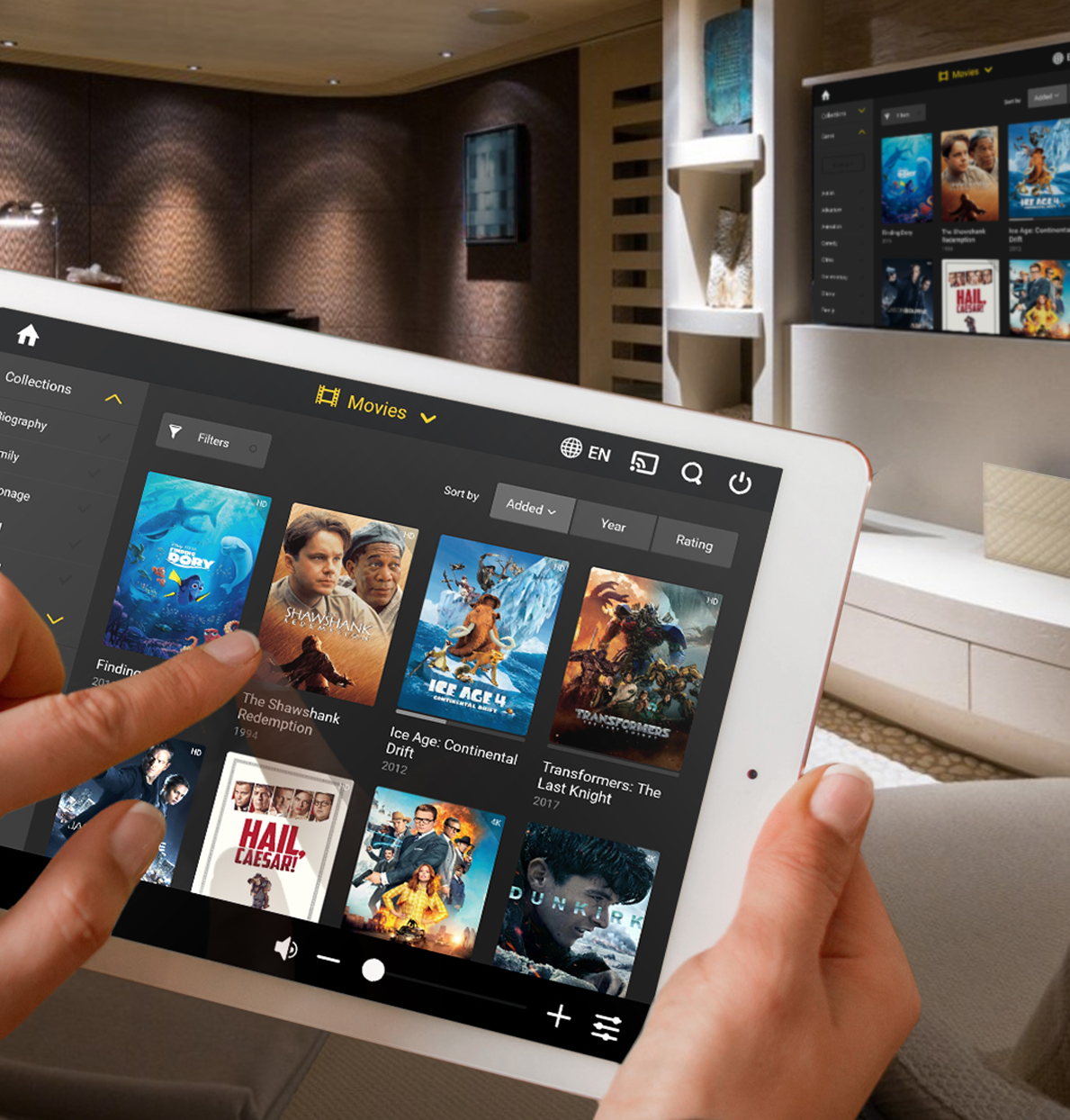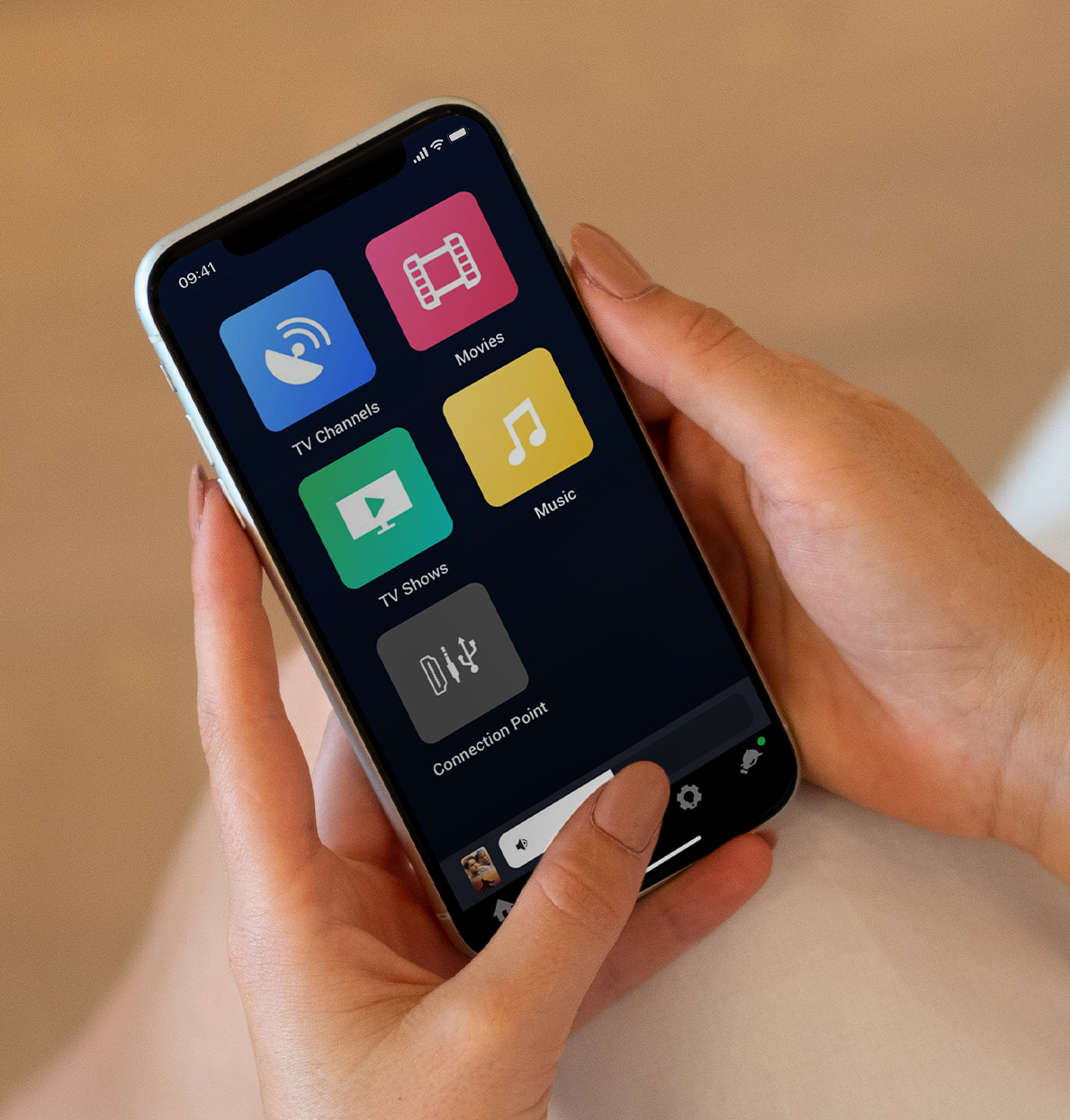 Innovative features
OMNIYON is the first to blend media and comfort control in one sophisticated platform and is packed with innovative features – from mobile accessibility to the unique ability to scale each system up or down easily. With an extensive intelligent management system at the heart of OMNIYON, extreme responsiveness, custom design and rich functionality are central to every user experience.
Simply the best
Looking for the best and most complete solution to luxury media and comfort control? Nothing compares to OMNIYON. From browsing your favourite movies in your home cinema to adjusting the sky lounge to your ideal temperature, OMNIYON is the only system on the market that delivers everything in one place. One sleek, intuitive interface, personalised to your every need.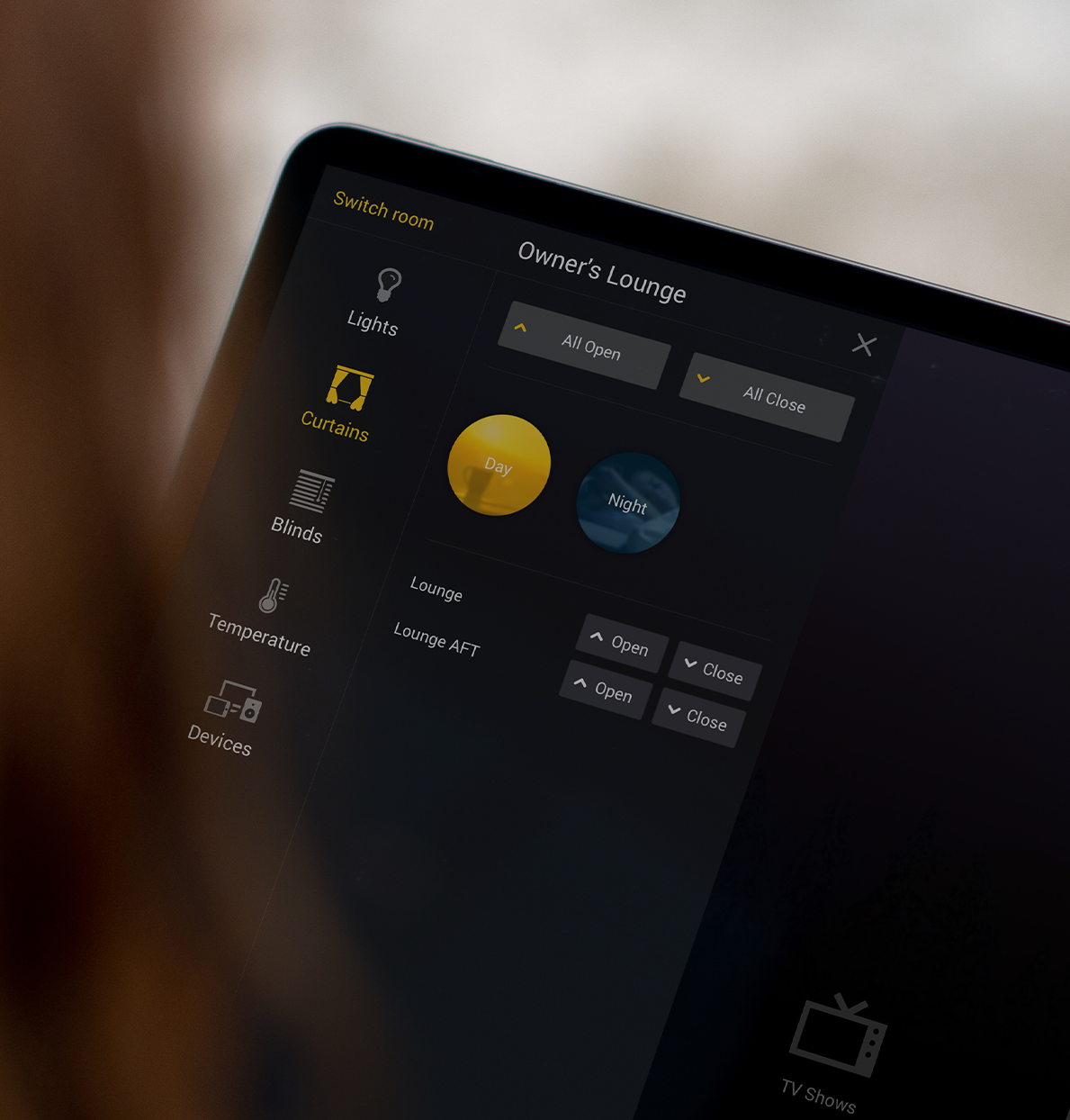 Future-proof technology
Running on the latest enterprise-grade hardware, OMNIYON is engineered to support the evolving needs of every luxury environment. Virtualised on a new or existing infrastructure, OMNIYON is easily deployed. Continuously delivering unique new features and software updates, responsive at any scale and easy to integrate with Crestron, AMX, Lutron, Dynalite and more, OMNIYON by YachtCloud is a luxury media and control system that's lightyears ahead.
Bring your luxury media & control system into the future with OMNIYON.
Contact us for a demo and discover the future
of luxury technology.