The American superyacht publication MegaYacht News recently featured YIS in their superyacht tenders, toys and products editorial board. Launched in 2020, YIS is the ultimate luxury yacht infotainment system accessible anytime, anywhere.
Offering owners a modern adventure, YachtCloud's Yacht Information System is the future of luxury yacht technology, engaging everyone on board with detailed information about their yachting journey in real-time, beautifully presented in interactive 3D detail for a more immersive yachting experience.
Shining a light on YachtCloud's latest product, the Megayacht News shared their thoughts on the world's coolest yacht information system.
Luxury technology: Say yes to YIS
"Young and young-at-heart megayacht guests often enjoy observing the captain in the wheelhouse, additionally asking questions. So, YachtCloud, a yachting-technology company, got to thinking. Why not put some of the same navigation details and general yacht operational details in the palms of their hands? Thus, Yacht Information System (YIS) is now out.

YIS is a software solution and therefore doesn't use the onboard bandwidth. In fact, it's a customizable app that owners and guests can download onto their smartphones and tablets. You can request it as an onboard TV channel, too. Regardless, the YachtCloud team of software designers can include a map of your megayacht's journey. Alternately—or additionally—YIS can show you water depth and the yacht's speed. The tech geeks among your friends and family can "fly" through the onboard systems, too."

Megayacht News, 23.11.20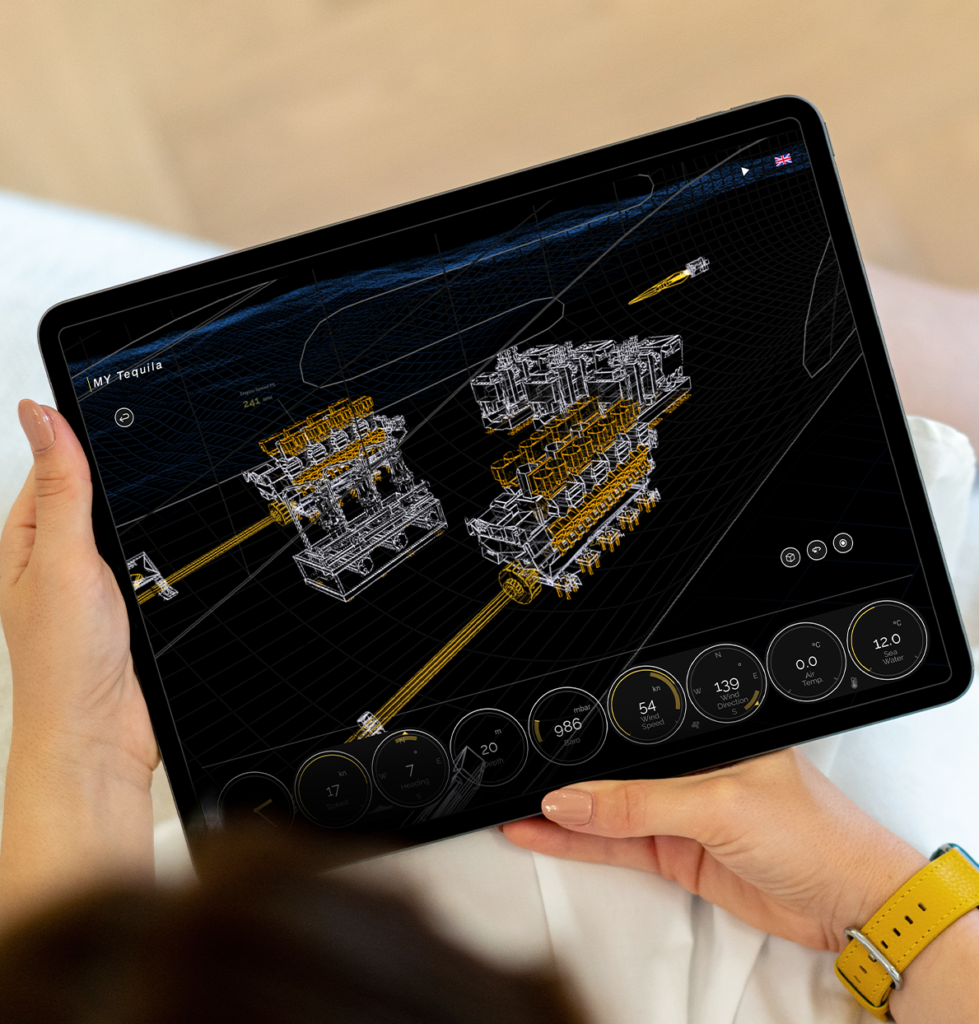 Head here to read the full YachtCloud article on the Megayacht News website, or read more about YachtCloud's Yacht Information System online. The team at YachtCloud are always looking for more dynamic ways for clients to explore our lineup of luxury technology products. For a more extensive look inside YIS by YachtCloud, check out the innovative online demonstration here and discover the future of luxury technology.