Dutch luxury technology company YachtCloud proudly reveal the new dedicated OMNIYON App available on the Apple Store. The first app to deliver seamless access to media and comfort control, clients are now offered the opportunity to control their luxury environment 24/7 from anywhere in the world.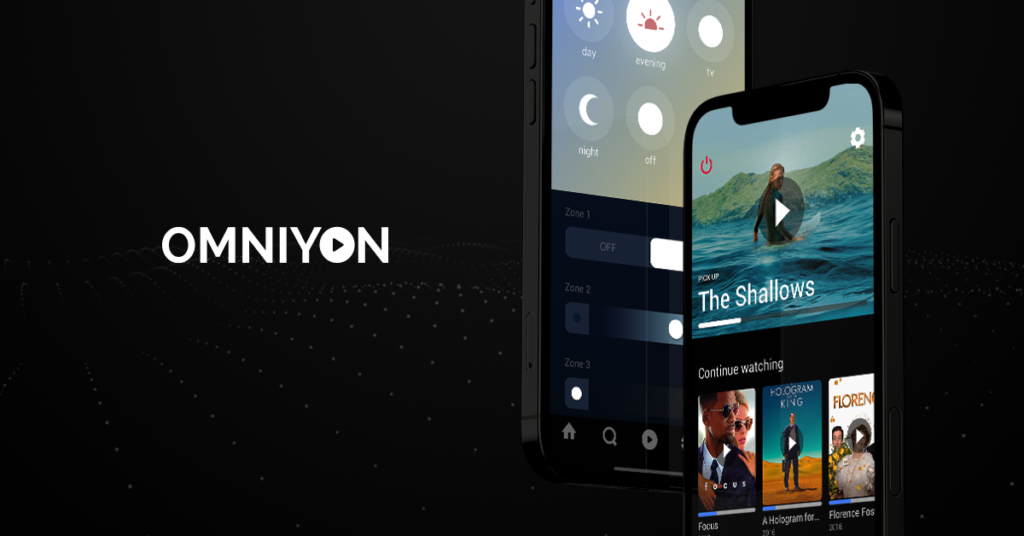 YachtCloud is proud to reveal a brand new iPhone app for OMNIYON, the ultimate AV automation system for luxury yachts and residences. The new iPhone app is available on the App Store and introduces a fun, intuitive, and completely modern way to control the yacht's AV system, lights, blinds, and temperature directly from your personal iPhone.
Commenting on the latest OMNIYON feature, YachtCloud's Roel van der Zwet comments. "We're very proud to announce the latest upgrade to OMNIYON with the dedicated OMNIYON iPhone app. It's sleek, intuitive and designed to fit the exacting requirements of the luxury environment it serves. We're the first to offer a chic iPhone App for luxury media and control. It proves our absolute passion for driving innovation in the luxury tech business. Always with a primary focus on what matters to the owner and guests."

Roel van der Zwet, YachtCloud
OMNIYON app: the latest features
OMNIYON is YachtCloud's flagship product and has been installed on hundreds of luxury yachts since its introduction in 2014. Dedicated to driving innovation in the luxury technology sector, the new OMNIYON iPhone app increases access and ownership.
The new OMNIYON iPhone app complements the OMNIYON iPad app. Elevating the luxury media and comfort control experience up to 21st century standards, the app makes sure seamless control is always within reach. With unlimited scalability without losing responsiveness and a smart central management system, OMNIYON is the only AV automation system that offers a complete experience in one simple, fast and easy to use platform.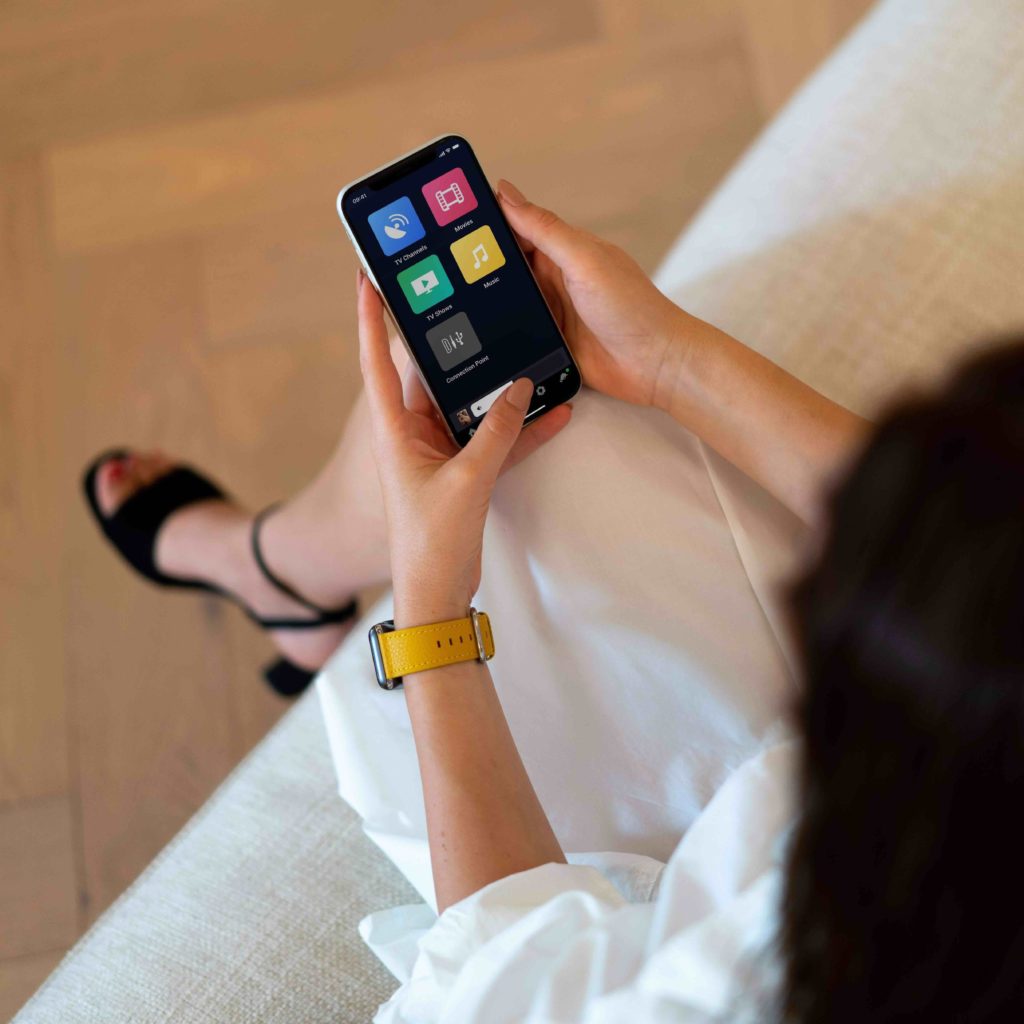 Luxury features at your fingertips
The OMNYION iPhone app provides access to a full list of luxury entertainment and comfort control features to create the perfect environment. From comfort control to entertainment platforms, features available on the iPhone app include:
Watch all your favourite TV channels
Mobile Viewing – Watch live TV and movies on your iPhone
Search & Filter – Find your favourite media fast and simple
Ultimate Control – Control all media, room devices & room controls
Multilingual – The full system in your language
TV Guide Control – See what's on TV and select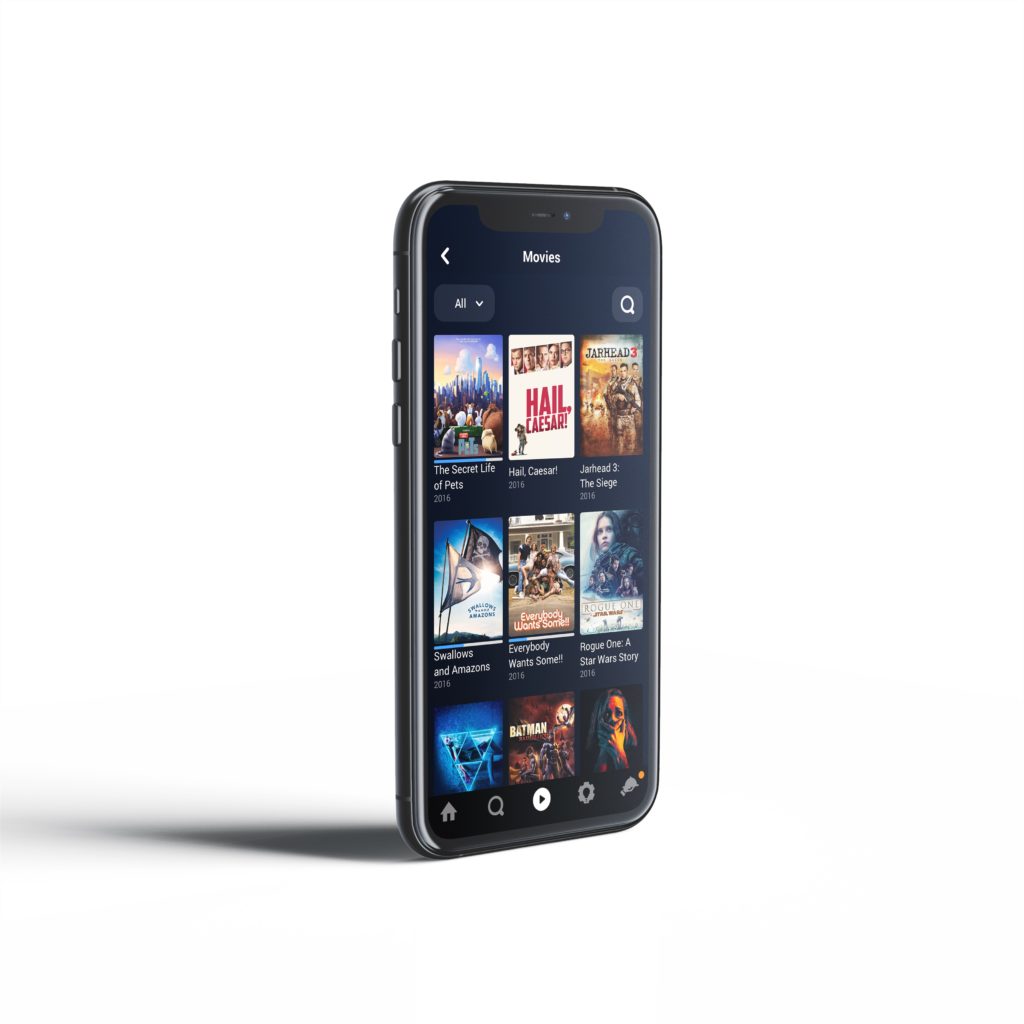 To try the new OMNIYON iPhone app for yourself, download directly from the Apple App Store here. For a detailed demonstration on how OMNIYON can elevate your media and control experience, contact the YachtCloud team for a demonstration in our offices in Rotterdam or visit a YachtCloud partner at one of our ten worldwide showrooms.
For more information or a demonstration, get in touch with a member of the YachtCloud team now.