YachtCloud's Nikusia Kooijmans is a proud ambassador of She of the Sea, a global platform that celebrates, encourages and propels diversity in yachting. Here she talks about her new role as She of the Sea Ambassador, and why diversity in yachting is so important.
Since joining YachtCloud in 2018, Nikusia Kooijmans has navigated the world of luxury yachts to become a confident voice in the business. It's no secret that the world of luxury yachts is typically a male-dominated one, and over the past few years, Nikusia has seen first-hand what a lack of equality means for women in yachting. As a She of the Sea Ambassador, she is on a mission to make a change.
Founded by former yachties Jenny Matthews and Natasha Ambrose, She of the Sea was borne from a passion for yachting. The aim was to see the yachting industry at its best. As the organisers explain, She of the Sea was founded in order "to move past the outdated status quo and propel ourselves into the future. To embrace and cultivate, talent, passion and dedication regardless of factors such as gender, race, ethnicity or orientation." With She of the Sea launching a dedicated superyacht drive in 2020, the team set their aim in motion.
"She of the Sea holds the clear vision of a diverse, high-performance industry, both within the corporate shoreside community and at sea. We see a cutting edge landscape, driven forward by the most talented individuals, regardless of gender. What started in 2018 as a self-funded, grassroots passion project, born of necessity, has quickly evolved into united industry-wide action.

Our 2020 launch of 'The Pledge' at the Superyacht Investor Conference was met with overwhelming enthusiasm and engagement. Demonstrating that we, as an industry are perfectly positioned and ready to harness the widely sought-after benefits of diversity."

– She of the Sea organisers
Women in yachting: Nikusia Kooijmans
What does being a She of the Sea ambassador mean?
NK: As a She of the Sea ambassador, I fully support diversity in all its forms throughout the industry. Using my own individual platform and connections, I start the conversation and raise awareness. As an ambassador, I champion real change for women in yachting. I decided to join the cause after following Jenny Matthews, the Founder of She of the Sea, for years on LinkedIn. I felt inspired by her stories of life on board yachts and somehow recognised myself in them. Even though life on board and life onshore are totally different, women's struggles are the same industry-wide. Change has never happened by watching from the sideline. So I decided that it was time to join forces and raise my own voice as well!
How do yachting professionals respond when you start these conversations?
NK: Most people I speak with are very supportive. More and more people understand that we live in 2021, where women are equally as capable and knowledgeable as men! More people are also recognising the deep patterns of sexism that have historically prevented women from stepping into male-dominated industries. It's not necessarily down to a 'natural lack of interest'.
Not all conversations I have are positive, however. Some people still feel the topic is nonsense. Others find it very unconventional or unnecessary in the yachting world. But every conversation, good or bad, gives me new insight and inspiration. It motivates me to work even harder to be out there as a She of the Sea ambassador. We not only talk about change, but we're actually making the change happen.
What kinds of changes need to be made in yachting to promote diversity?
NK: For me personally, I would like to see less stereotypical thinking. It should not be unusual to see a female working in the yachting business as an engineer, a technician, a business owner or a sales director. Men have historically headed these roles because women were not invited to take place in this typically 'man's world'. Women are equivalent to men. We also have diverse interests and passions. When you see a woman in yachting, the immediate assumption should not be that they are there to host or serve. It should be that they are there to generate business, drive innovation, and contribute to the conversation. That may seem obvious to a lot of people, but there are still many stuck in an outdated mindset.
Have you personally experienced this stereotypical thinking in your career?
NK: Absolutely. I started in the yachting business when I was 22 years old – a fresh, young, face! I was definitely unaware of how male-dominated the industry was back then. In my first month at YachtCloud, I visited the Monaco Yacht Show. Visitors would come to our stand and ask if I could introduce them to someone who could explain the product, or if I could get them something to drink. Some clients would even shake everyone's hand in a meeting except for mine. I was repeatedly seen as the hostess rather than a competent professional with useful knowledge to share.
Though knowledgeable and professional, I was new to yachting and new to my career. I asked others if this was normal and I was told that this is the way the yachting industry works. I didn't speak up about how frustrating and unusual I found this at the time. I've grown into a confident woman who dares to speak up as the years passed. That's why I'm proud to be a She of the Sea ambassador. I do it for my younger self. For those women who are new to the industry, for those who need to hear that they are 100% worthy enough to make a difference and pursue a job they love. No matter how 'unconventional' some may find their choice. 
How does a diverse workforce benefit a company?
NK: Industries with an equal representation of men and women have proven positive outcomes. Having a diverse team stimulates creativity within the organisation. It's appealing for a broader group of clients and eventually leads to a better company image. I hope to see an increasing number of female business leaders who get the chance to step-up and inspire in luxury yachting and beyond.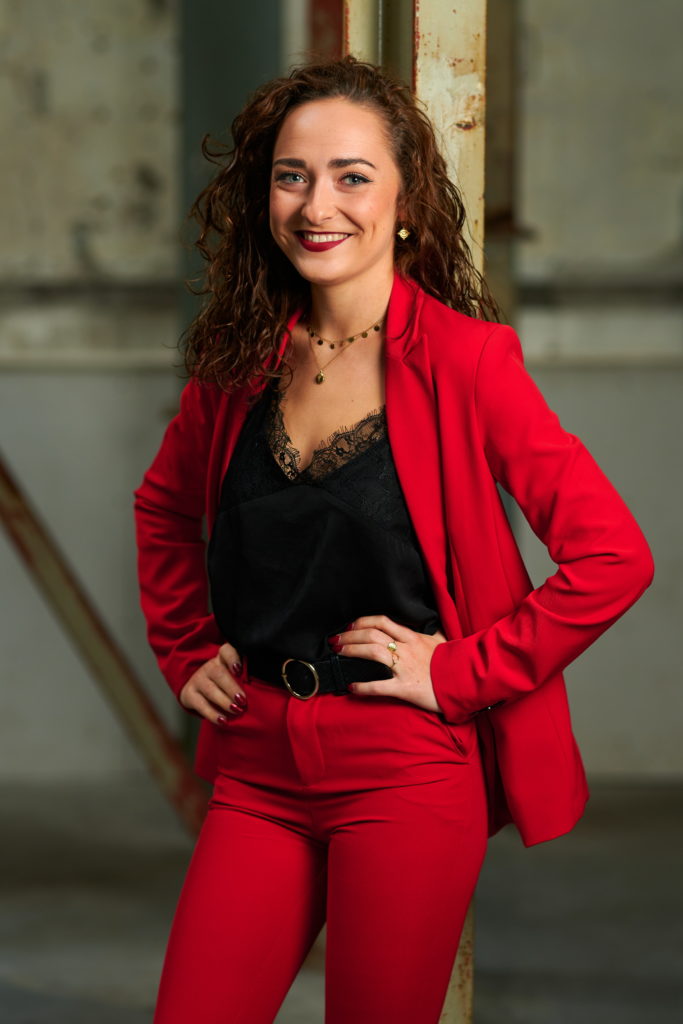 How does YachtCloud actively champion change within the industry?
NK: YachtCloud believes that passion, knowledge and perseverance have nothing to do with gender. As long as you are motivated, bring expert knowledge and good energy to the table, YachtCloud supports you. I'm a great example of that philosophy in practice. YachtCloud has helped me to grow from a post-graduate to bloom into the saleswoman I am today. At YachtCloud, we all strive to make a change in yachting. Not only by setting a new standard with our luxury technology products but also by empowering more women to join the industry. Besides myself, we also have a female tester in our team! How cool is that! I'm super proud to be part of the YachtCloud team and look forward to even more diversity as our team in the Netherlands expands.
What are your goals for the future?
NK: My goal is to make the change! I want to develop myself, build an even stronger network of industry professionals, meet inspiring business leaders and learn as much as I can from them. I aspire to inspire. I'm working hard to actually be one of the women with a leadership position in the yachting industry.
No matter who you are, you should be able to do the job you love. Whether that is in the yachting industry, aviation business, technology sector – or something completely different. When you have a passion for something, you should be able to follow your dreams and go for it without fear of being at a disadvantage because of your gender, sexuality or race. We at She of the Sea will keep on striking up the conversation with our industry peers and business leaders so that our offices in the future will be filled with professional men and women.
Want to connect with YachtCloud's Nikusia Kooijmans? Contact Nikusia here or connect with Nikusia Kooijmans on LinkedIn.